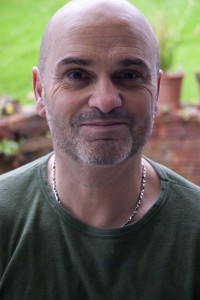 About me
My family goes back several generations in Hastings Old Town, where I was born. After a career in the army I returned to Hastings to work in the NHS, within radiology and also as a senior manager. I am recently semi-retired.
Outside of work my passion is kung fu, having taught and practiced the discipline for 25 years. I've had the privilege of training at the Shaolin Monastery in China, when it first opened up to westerners.
I have only recently joined HWG, and look forward to the opportunity to restart creative writing.
My writing 
I have long held writing ambitions.
This started at an early age when I entered and won a national poetry competition in 1968 (!). In the 1970s, a short fantasy story of mine about the defeat of a fictional Roman legion was published.
Since then, my writing has centred on scientific papers and healthcare plans. 
Many of these were controversial and required a very clear story to be told; some became lectures which were delivered in Geneva, Paris and London. 
My main aim within HWG is to learn the discipline of short story and script writing.
<< Vicky Armstrong
Roz Balp >>