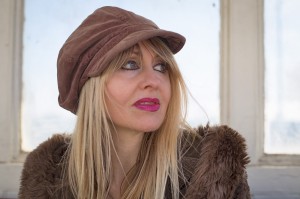 About Me
Born in Hertfordshire, I've lived in Somerset, the West Midlands, Wiltshire and London, before moving to Hastings in 2015. I studied Art at Yeovil College, then Philosophy and Literature at Warwick University, and recently gained an MMus in Songwriting at Bath Spa University. I've been a make up artist on pop videos, a TV dancer, a film and TV extra, a promoter, a London Underground busker and a college lecturer. I currently run my own music tuition business, teaching singing, guitar, ukulele, piano and songwriting. I recently released a solo album, Stars and Rockets, having fronted several bands and studio projects previously.
My Writing
Coming from a songwriting direction, I've written mainly lyrics and a few poems, but in 2000 I felt compelled to write a booklet How The Universe Works after an epiphany, which brought together my previous studies of philosophy with my adventures in London. I gave this to people I met whenever the theme of coincidence came up, then one year later created an art exhibition in St Martin's Lane London based on this text. More recently I wrote a one-woman show on the same theme, which I performed at the 2017 Hastings Fringe Festival, along with an accompanying booklet of wordplay and poems.
I've also penned Confessions of an Underground Artist about my busking days, plus a few short stories and journals, which I intend to review and compile one day, under the working title Anecdotes and Manic Notes.
Publications and Prizes
I achieved demo of the month in Making Music Magazine for my first demo with my all girl band Deluxor, and our only single Ecstasy was single of the month in Record Collector Magazine.
I was awarded a distinction in MMus in Songwriting and have written a light hearted astrology column for a London magazine.
My links
https://annapage.bandcamp.com/releases
https://soundcloud.com/annapage-1
https://www.facebook.com/annapagemusic
<< Lucie Eldridge
Caroline Wardle >>